Automatic Pool Cleaners Adelaide
Adelaide SA, the "20 minute city", may not be quite as hot as some other Australian cities, but they still get their share of heat in the summer. In fact, Adelaide's Mediterranean-like weather and year-round sunshine may make it one of the friendliest swimming pool cities in all of Australia.
This must be why many Adelaide residents are turning to a swimming pool of their own. It saves you from having to leave home and travel to the beach on those hot days when you don't have enough time or energy to tackle traffic and would prefer to just enjoy some refreshing water to swim in at home.
Swimming pool season in Adelaide has it's best and worst months, but overall, Adelaide is very swim-worthy all year long!
What Are The Best Swimming Weather Months In Adelaide? According to Weather Atlas, The top swimming month is February which has an average of 20°C. 
What Is The Coldest Month In Adelaide? On the opposite side of the Adelaide swimming weather spectrum, August, September and October are the months with the coldest average sea water temp.
The Best Australian City For Swimming? It's cold temperatures are usually colder than Sydney, but it's warms are warmer too. Overall Adelaide and surrounding is one of the best Australian places for having a swimming pool.
One thing you need to know when you put in a pool is how to keep the water clean so bacteria are not a problem. It takes a lot of effort to clean the pool unless you also invest in an automatic pool cleaner like a Kreepy Krauly.. one of Australia's most popular robotic pool cleaners.
Australian designed and built, Kreepy Krauly Pool Cleaners can do just about everything needed to keep bacteria, algae and calcium deposits from ruining your swimming pool water which then will require additional chemicals to remedy.
Here at Kreepy Krauly, we offer you locally designed and produced automatic pool cleaners in Adelaide. Browse our four automatic pool cleaner options below!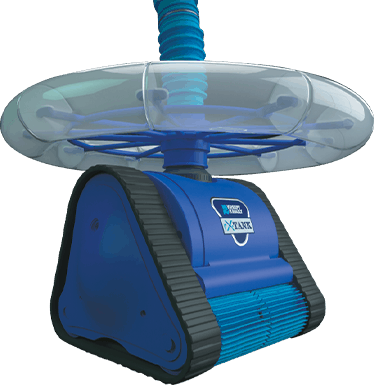 Robotic X-Over™ (crossover) technology, with a patent pending (P45510AUP1) on a unique zig zag robotic style steering system housed in a suction cleaner.
Read more...
---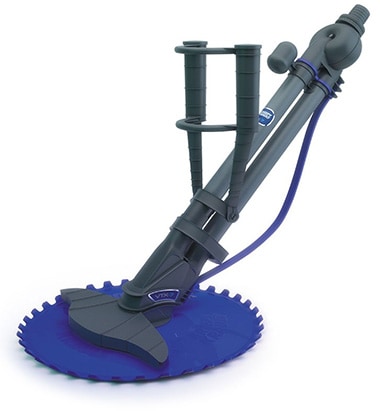 Triple Clean with Vortex Action to keep your pool Kreepy Krauly clean.
The new VTX-7, with Vortex Technology and Scrubbing Silicon Seal, has a triple cleaning action. It sucks, scrubs and skims to thoroughly clean your pool top, bottom and sides.
Read more...
---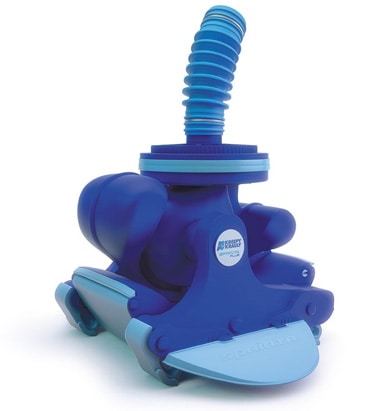 Unstickable in any pool
The Sprinta Plus was specifically designed to clean the trickiest of pools with ease. Its flexible hose connector and geared steering system allow it to navigate tight corners and stairs without getting trapped.
Read more...
---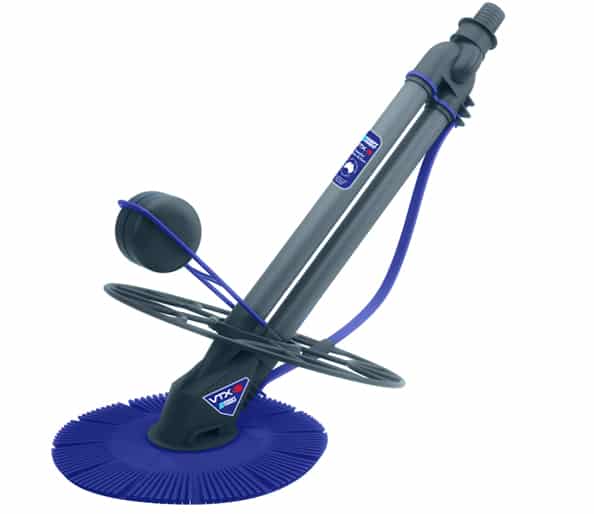 Kreepy Krauly clean and compact
With the VTX-3, we've taken the same Vortex Cleaning Technology of our top of the range VTX 7 model and condensed it. It has a smaller main body and pipes making it ideal for compact pools.
Read more...
---
or Contact a Local Dealer directly
---